Because Olivier loves win
e,
he helps you:
Develop a range of wines that is balanced and well-calibrated, delight and surprise, anticipate the market, understand the vintages, assess wines and their evolution over time. Wine sourcing requires continually updated experience in the vineyards.
Olivier Poussier consults with restaurants, airlines, wine businesses (on-line and traditional wine merchants), importers of French and foreign wines and others, for their wine purchasing. He is demanding, on the leading edge and highly precise in his choices of wines, compositions of wine lists, and creation of wine ranges.
ASSESS WINE
Sensorial analysis
Easy-to-drink wines or elite wines – how to understand them, what orientation to take?
What wine for what market?
And what will we be drinking tomorrow?.
Olivier Poussier works with the estates, the appellations and the actors on sensorial analysis of wine, ranges and orientation of technical choices. He evaluates the quality of wine and assists in deciphering the current and long-term trends in the world of wine and analysing the expectations of the clientele.
TALK ABOUT WINE
Media Exposure
Wine contains the magic of transformation, of work harmoniously forged between man, nature, plants and soil, history and culture. He talks about this magic, transforms it into words that come alive and can be shared.
As a storyteller, he talks about wine with his heart and conveys emotion. He uses just the right words to capture the essence of the wine and describe the tastes. To conjure up the images that convey the message. In a word, he shares his love of a wine, a grape variety, an appellation. If the quality is there, he can express it. .
PAIR WINE
Master class & Major event
To bring together the right wine with the right food, you need knowledge, daring and a lot of pleasure.
Whether for a tasting, a master class or a major event, Olivier Poussier's enthusiasm is contagious.
Olivier Poussier is an Epicurean. He recommends leading-edge gastronomic food and wine pairings – alliances that are subtle, charming, full of character. His choices leave no one indifferent. They stimulate curiosity and awaken our ability to feel the emotion.
Wine and food pairings – Food and beverage pairings – Sensorial analyses of wine and spirits – Blends – Wine Lists – Wine purchasing – Sourcing -Constituting & assessing wine cellars  – Tasting  – Master Class – Media coverage – Training for sommeliers and kitchen teams – Selecting fine wines – Serving wines –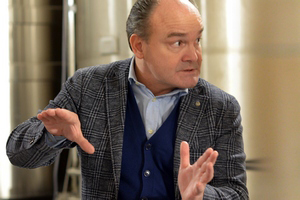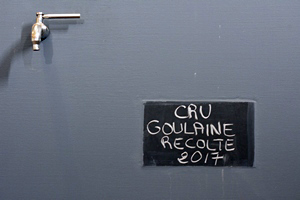 Air Tahiti Nui is an international airline based in French Polynesia serving the United States (Los Angeles), France (Paris), New Zealand (Auckland) and Japan (Tokyo).
OPC Expertise: • Sourcing Wine and Spirits for the on-board wine cellar in Business and Premium classes • ATN-OPC Co-branding• Media events • Training for cabin crew
All Nippon Airways is an international airline based in Tokyo and serving 87 international destinations and 112 destinations in Japan.
OPC Expertise: • Sourcing Wine and Spirits, pre-selection and final selection •Sensorial analyses •Co-Branding • Video casting for the cabin crew
Les Terrasses du Larzac, AOC Coteaux du Languedoc in 2004. 32 towns, north-central area of the French county of Hérault. 60 winegrowers.
OPC Expertise: • Accompany the growing reputation of this young appellation, represent the quality of the wines made in the appellation and the diversity of the terroirs. • Press lunches and Master classes
Fully Grand Cru is a grouping of 22 impassioned wine-growers based in Valais (Switzerland) in the heart of a magnificent growing area planted in terraces.
OPC Expertise: • Work Fully Grand Cru on its objective for renown in Switzerland and on the export market • Consult with the wine-growers on this quest for quality • Master class for the general public and for wine-lovers • Media relations
The Bourgogne Wine Board (BIVB). 300 wine-trading firms, 17 Cooperative cellars, over 3900 wine estates. Working on outreach actions with professional audiences and wine-lovers (knowledge and reputation of the wines)
OPC Expertise: • Creation of training tools for Burgundy wine matches with food designed for annual training of wine merchants and F&B professionals. Wine pairings with French and foreign gastronomy.
AR Lenoble is a family-held firm located in the heart of the Champagne area, in the villages of Chouilly (Chardonnay on chalky soils), Bisseuil (Pinot noir on chalky terroir) and Damery (Pinot Meunier on clayey-chalky soil).
OPC Expertise requested for: • Press lunches, Presentation of cuvées & pairings with Asian cuisine. • Professional lunches for Sommeliers • Comments, food & wine pairings with exceptional Champagne cuvées
Air France
Alexander Hughes Paris
Apax Partners Strategy
Appellation Fitou
Appellation St Joseph
Assoc. Progrès Management
Banque Société Générale
Banque BNP Paribas
Cartier
Champagnes Duval-Leroy
Champagnes Jacquesson
Château Malherbe
Château Moulin à Vent
Château Soucherie
Chivas Brother
Cinven Capital Invest
Domaine Clos des Augustins
Domaine de la Chauvinière
Domaine de La Janasse
Domaine de La Tour Boisée
Domaine du Lac
Domaine Jérémie Mourat
Domaine Jean-Paul Brun
Domaine La Cavale

Domaine Vincent Girardin
Dorrance Estate (Afrique du sud)
Ediguides
Editions Fleurus
Espace Canal Evénement
Fédération Française Tennis
France Gourmet Diffusion
Fromagerie Bernard Antony
Grand Marnier Lapostolle
Groupe Accor
Guy Vialis Création
Hôtels Mercure
Hôtels Pullman
Institut Paul Bocuse
L'Esprit et le Vin
L'Institut du Commerce Italien
L'Interprof. vigne et vins Suisse
L'Union des Prod. Pouilly Fuissé
L'Union Interpro. des Vins Cahors
La Compagnie du Mont Blanc
La Financière des Cosmiques
La Maison des Vins de Blaye
La Revue du Vin de France
Le Pavillon Elysée Lenôtre
Le Pré Catelan - Paris

Les Bêtes Curieuses
Les Caves Trinque Fougasse
Les Caves Orsat
Les Crus des Vignerons
Les Eaux Minérales Orezza
Les Grands Chais de France
Les Notaires de France
Les Vins de Fronton
Les Vins de Provence
Les Vins de Val de Loire
Lionel Osmin Cie
Maison Beau Rivage
Média La Tribune
Medialeader Events
Mediaperformances
Ostereich Wein Mkgt GmbH
PSA Peugeot Citroën
Rémy Cointreau
Roquefort Société
Salon Egast (restauration)
Salon Haute Joellerie (Genève)
Sibille Industrie
Sté francaise de Chirugie de la Main
Wine & Business Club