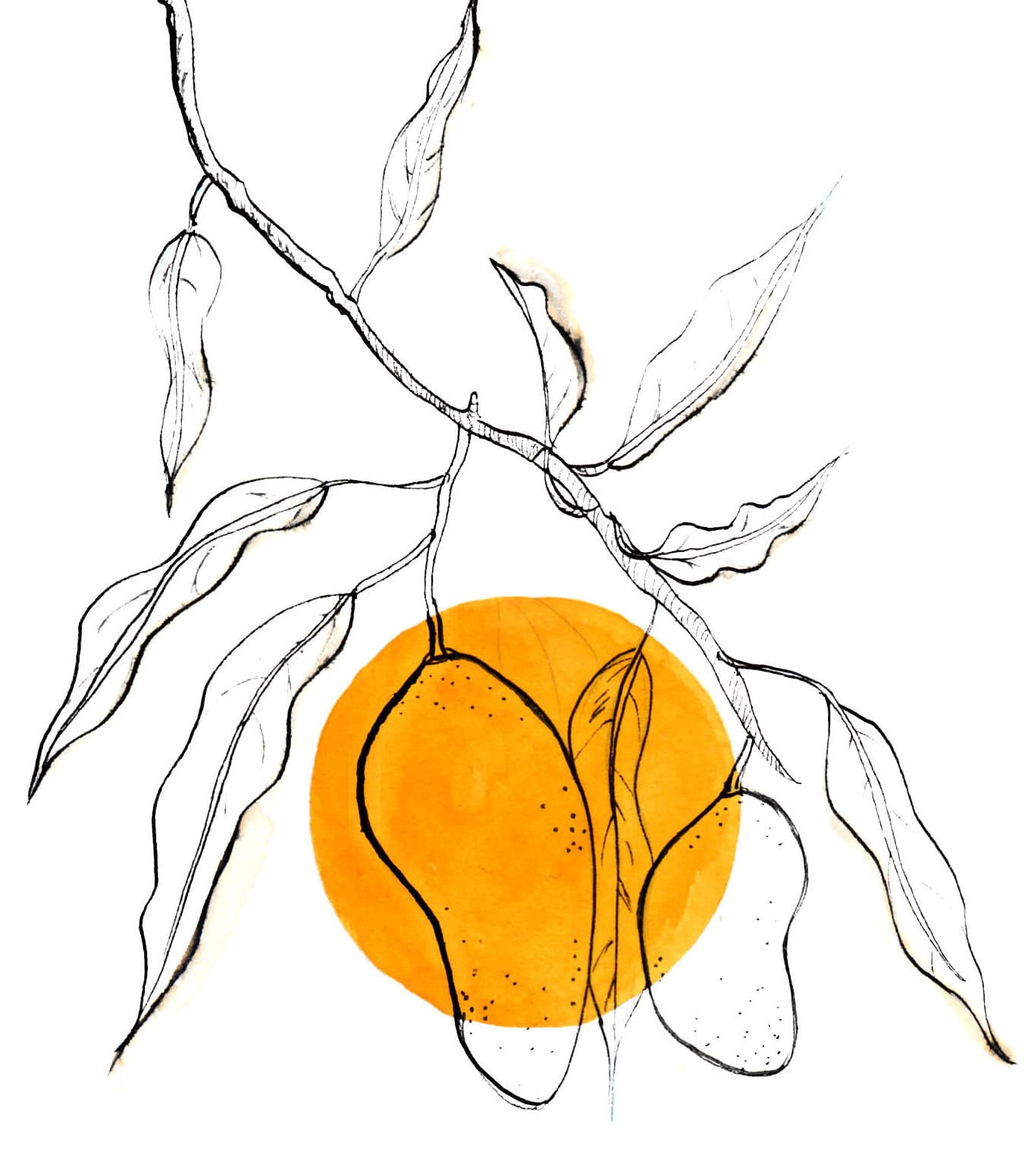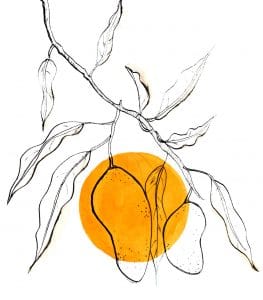 Mangoes originate in the forests of India, Pakistan and Burma, and are the second most popular fruit in the world, just after bananas. Mangoes are full of flavour and quite naturally are a frequent ingredient in Asian and Western cuisine.
Like La Bayadère, my pairing stages a gorgeous starter of medallions of lobster and French scallops, seasoned with a sauce made of mango and Szechuan pepper.
This calls for a subtle pairing.
The wine must bring out the iodine flesh of the lobster, underscore the finesse of the scallops, and bring forth fruity intensity to play with the flavours of the mango. My advice is to head straight for the Jurançon vineyards. Planted in undulating curves, these vines cultivate to perfection Petit and Gros Manseng, two varieties of grapes whose flavours bring precisely to mind ripe and juicy mango. The estate Domaine Castéra makes a white demi sec they have christened Cuvée Mémoire, which is blissful with this combination. The 2017 vintage was the first year for this cuvée, which delivers both perfect ripeness of the grapes and beautiful acidity on the finish which cleanses the palate of any sugar. Cuvée Mémoire is an ideal partner for these medallions of seafood.
With this same dish, we could also try wine from the Tokay region in northern Hungary. These are beautiful, historic vineyards that produce more dry wines than sweet wines. Here, I opt for the TokajI made from the Harslevelu grape by Demeter Zoltan. Grown on silty loess soil in Szerelmi, Tokay, this 2016 white wine fully expresses yellow fruits and a dash of linden. The nine grams of residual sugar give it a suaveness that goes beautifully with the mango sauce. Its minerality, and tension on the finish are perfect with the iodine in this dish. Egészségedre!
Mango and Jurançon
Served in a dessert, mango would go very well with a Jurançon wine, but here I recommend a sweet Jurançon. In my opinion there is no better pairing to enhance the mango. Especially if you turn to the 2007 Cuvée de Marie Kattalin from Domaine de Souch. An exceptional wine signed by Yvonne Hégoburu. With time, this wine's aromas have developed mango and white truffle. Sheer pleasure!
Northern Italy offers some alternatives, such as the 2014 Recioto di Soave Col Foscarin from the estate Domaine Claudio e Sandro Gini, in Venetia. The Garganega grape is a real charmer here with its aromas of yellow fruit and a tropical note. Its great freshness comes from the basalt and volcanic soils in the village of Monteforte d'Alpone. Served with this wine, mango is once again the star of a great choreography!