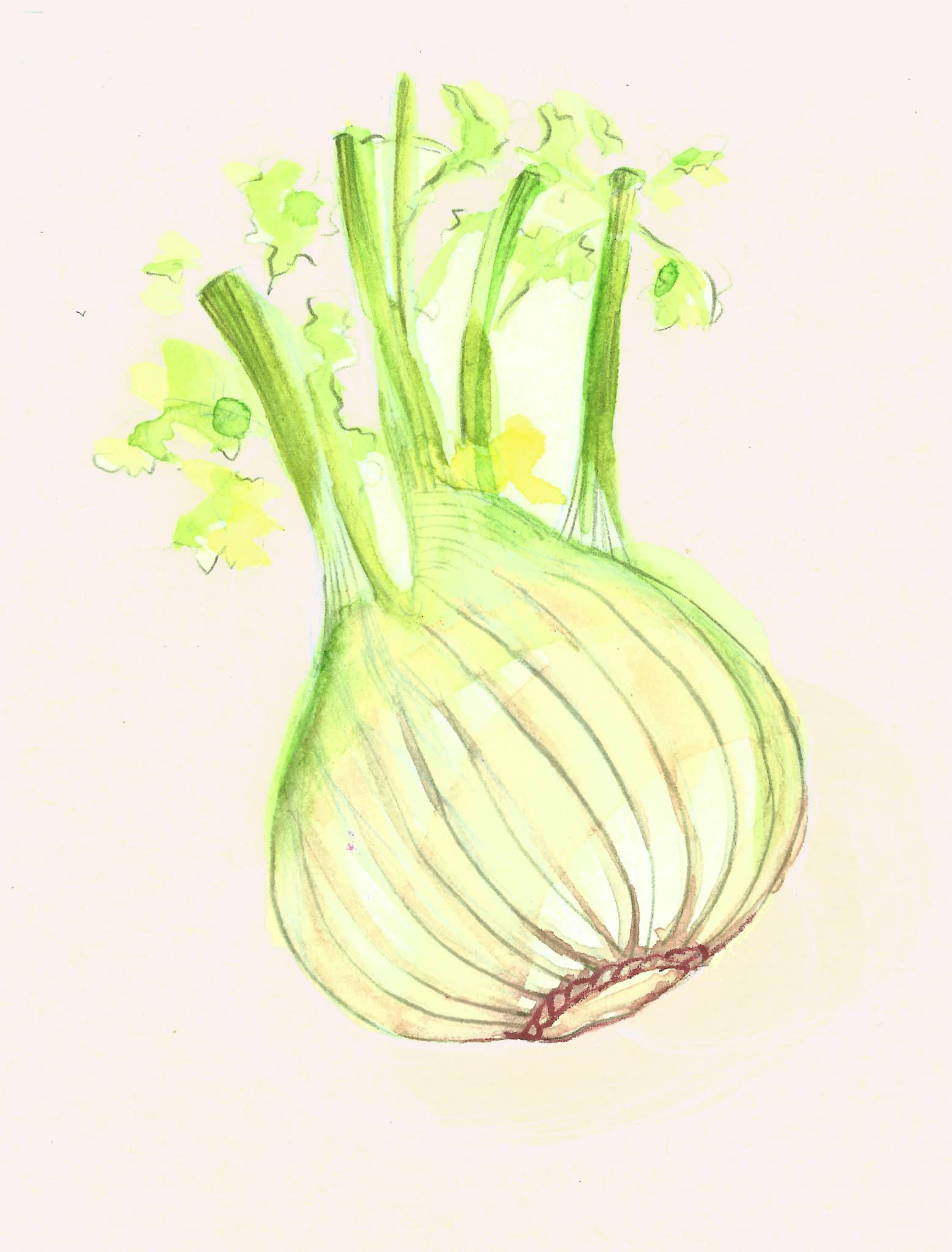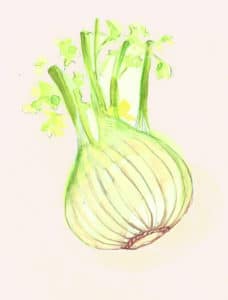 Fennel hails from the Mediterranean area and thrives in hot, temperate weather. It is a frequent ingredient in sunny Southern cuisine where it adds its liquorice, menthol notes.
It is often used as an aromatic herb, or a side dish, and it is not always easy to pair it with the right wine. Anyway, it is rich in anethole, an aromatic compound that does not bode well for red wine. This anise flavour and the menthol fragrance are easier to enjoy with the aromatic expression of white wines.
At the heart of the pairing with a dish where fennel plays an important role is an aromatic white wine with good acidity or a long mineral finish. The persistency of the taste of the wine seeks out and accompanies the anise flavours.
Clairette, Ugni blanc, Vermentino
There are many varietals in the Mediterranean growing area that have precisely that capability of standing up to the flavours in fennel. My thoughts turn to Clairette, Ugni blanc and Vermentino, to Roussanne and to Muscat à petits grains in a dry wine, and, for other regions, to Sauvignon…
Let's look at a tart or quiche made with salmon and fennel. Here the wine also has to provide a contrast to the fatty fleshiness of the salmon. This is done beautifully by the cuvée Petit Salé made by Raymond de Villeneuve at Château de Roquefort. An eminently quaffable wine for immediate drinking pleasure, made from old Clairette vines facing north. The wine is made in vats, simply and straightforwardly, which gives this vin de pays from county Bouches-du-Rhône a floral palette redolent of hawthorn with a slight hint of anise. It stays limpid and fresh and has a gorgeous saline finish.
Pinard's Sancerre
If I were to pair fennel with a more northern wine, I would choose the Sancerre, Nuance, from the Vincent Pinard estate in Bué. This clear wine expresses great aromatic potential and mineral tension on the palate. Served with red snapper on a bed of fennel, I immediately turned to the lovely cuvée Confidentielle from Domaine Saint André de Figuière. This is a white Côtes-de-Provence that comes from a terroir of schist in La Londe-Les Maures ;  a pure Vermentino, raised for half on wood, the rest in tanks. It is bracing and pure, with floral notes and hints of citrus. Thus, it takes on the fennel with great brio and goes beautifully with the iodine nature of the fish.
Vaccelli wines and granite
To go with sliced fennel with tuna and olives, I suggest a white wine from Corsica, the Granit cuvée from the Vaccelli wine estate; the appellation is Ajaccio. Gérard Courrèges has produced a magnificent version of Vermentino fermented on wood, yet no signs come forth in the finished wine.
Fennel is also often served as a vegetable with white meats: veal, pork, and rabbit. Rabbit made with fennel and served with a sauce tinged with anise goes superbly with a white wine that displays very interesting potential. Here I am talking about Villa Beaulieu, a Coteaux-d'Aix-en-Provence, which is half Rolle and half Sauvignon. It is aromatic and mineral, with a full generous palate yet a firm finish. Sheer delight!
La Revue du Vin de France