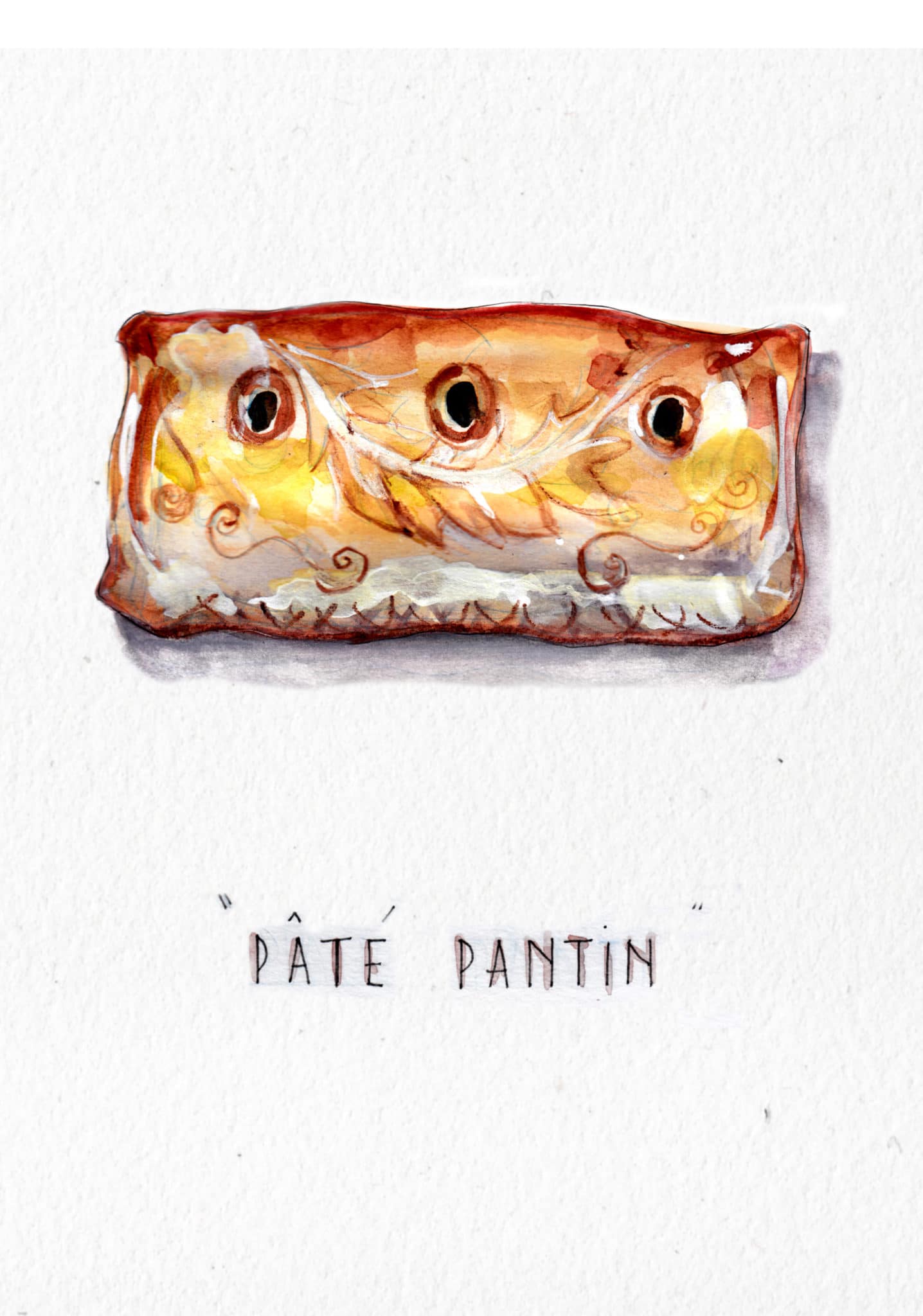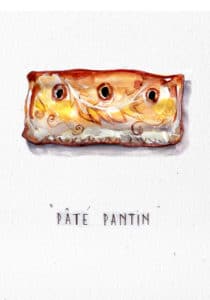 In February we looked at the classic vol-au-vent and this month we turn to another immense archetype of French cuisine – Pâté Pantin. The original recipe is pâté made from finely chopped veal, pork throat, lard with the addition of an egg or two, baked in a crust and served warm. However, there are many variations and options which open the way to beautiful pairings with different wines. Pâté Pantin is full of vim and vigour and calls for power and persistency if you want a happy marriage. Generous whites with a bit of heft are more than welcome to apply. Yet, don't turn your back on red wines, if their structure and strength of character can stand up to the chewiness and the intense flavours in the pâté.
With the recipe that uses filets of poultry and a delicate pork stuffing, all packed into puff pastry crust, a white wine is a must. The wine's acidity creates a superb contrast with the buttery texture of the puff pastry. Turn to a great Chardonnay from the prestigious soils in Meursault and Chassagne-Montrachet. I would like to recommend you try the 2015 Chassagne-Montrachet Abbaye de Morgeot made by Pierre-Yves Colin-Morey. This white is a magnificent premier cru that will sublimate your Pâté Pantin. 2015 was a solar vintage and the wine's breadth is immediate. On the palate the wine's core is supple, full and silky with no sluggishness whatsoever. The lingering finish is firm and the fine acidity contrasts beautifully with the fatty pâté and the buttery leaves of pastry.
You could also choose to go with a white Châteauneuf-du-Pape. The 2011 from Isabel Ferrando, at Domaine Saint-Préfert is a stunning gem. After 8 years in bottles, the Clairette has come to the fore and stands guard over the Roussanne. The Clairette refocuses the wine and gives it a long and slender profile. Sheer bliss served with our Pâté Pantin.
Stepping outside of France, we head for New Zealand, to Felton Road. Located in the coolest part of South Island, Nigel Greening's estate gives us a Chardonnay that is made and fermented on wood, his cuvée Block 2. The 2017 vintage is a classic year that brings together ripeness and freshness.  Elevage has been managed with great finesse, achieving full potential. Finely buttery, with superb tension, this white goes beautifully with the pâté.
However, if you prefer to serve red wine, you should coat your Pâté Pantin with poultry juice, just fatty enough to give it a bit more character and facilitate the pairing. My recommendation for the ideal partner is the 2016 Le Regnié La Haute Ronze from Nicolas Chemarin. This Gamay made from unstemmed harvest is precise, with notes of raspberry and a floral touch that is delicately present. Relatively short extraction time gives lovely concentration and the acidity peps up the pâté. In a word, perfect!
La Revue du Vin de France, March 2020.