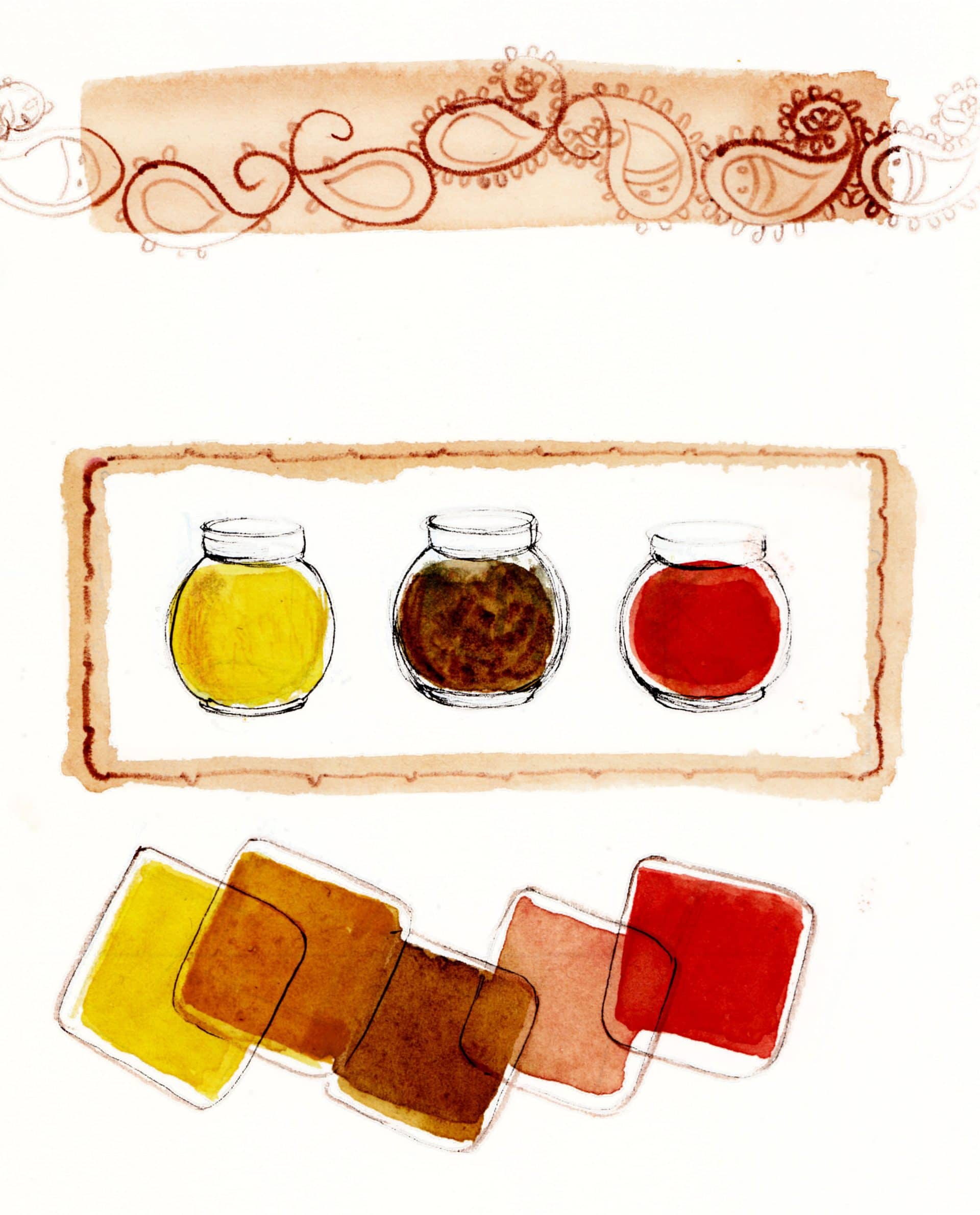 Tandoori cuisine has its roots in the Punjabi region in northern India; The name itself describes a special bell-shaped oven traditionally made of clay known as a tandoor. This tandoor simmers different types of meats, most often lamb or chicken, but also fish like in Bombay and on Reunion Island.
There, swordfish, cod and salmon can also be prepared in the tandoor.
Though there are many preparations, the real foundation of tandoori cuisine rests on cooking the food in yogurt and spices; among them  garam masala, ginger, garlic, cumin and Cayenne pepper. The ingredients are marinated and cooked in the tandoor. This very flavourful and spicy cuisine requires great attention in choosing the wine to serve with it.
To make beautiful pairings with tandoori cuisine it's best to look to whites made from aromatic grape varieties, which have both good winy presence and strong distinction on the palate. And clearly, serving a chilled white will help soothe the fiery spices.
Tandoori chicken or…
With tikkas (which means pieces) of tandoori chicken, head straight for Condrieu. The vines grown on the best Condrieu terroirs tame the varietal notes in Viognier like nowhere else. I was recently served, to go with tandoori chicken tikka, the 2016 Le Grand Vallon by François Villard, at the restaurant DesiRoad in Paris (6th arrondissement). The pairing was quite simply perfect!
tandoori lamb ?
If you are preparing tandoori lamb, turn further north and head for Alsace and Gewürztraminer. Look for dry or semi-dry wines from the more energetic years, like the 2016 Gewürztraminer Grand Cru Fürstentum Vieilles Vignes, from the Meyer-Fonné estate. The outstanding aromatic finesse revealing spices, kumquat, Earl Grey tea, bergamot means that this wine can stand up to the power of tandoori cuisine, without actually dominating the food. What's more, this vintage has just the right acidity, this loop of dynamics is absolutely necessary!
Thinking about salmon tandoori-style?
Here I suggest serving a Grüner Vetliner from the Wachau region. The 2018 Loibenberg from the Emerich Knoll estate is a smaragd wine (late harvest grapes made dry or semi-dry) with floral, peppery notes so characteristic of this varietal. The power, the maturity and the great firmness of this wine exemplify this Austrian terroir.
For red wine lovers, there are pairings which are possible, but they may not be the most judicious. You have to avoid any confrontation between the powerful flavours and the spices and thus look for a young red wine that is juicy with fruit and that has the harmony and lip-smacking character you need to cool down this fiery dish.
La Revue du Vin de France, octobre 2019