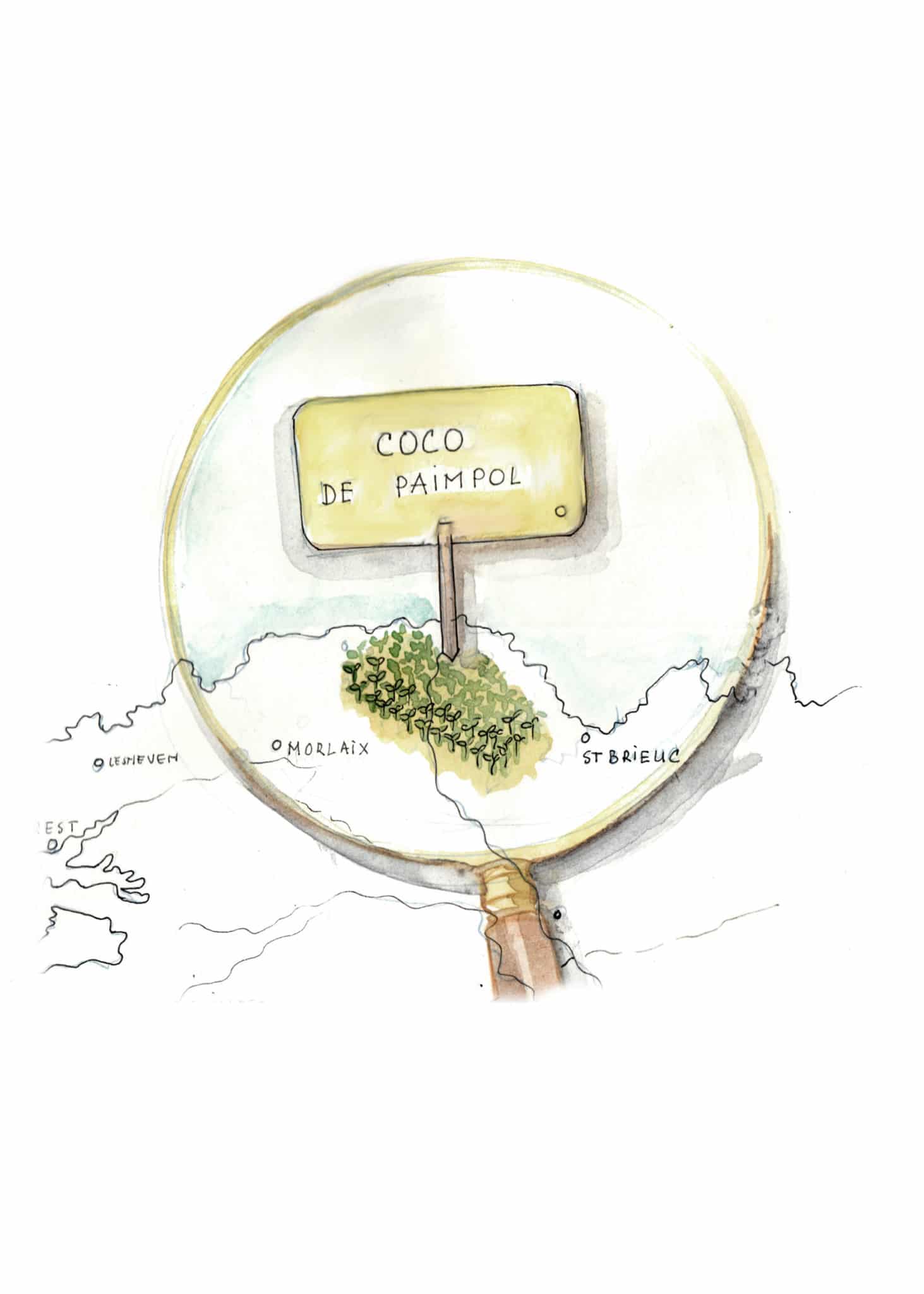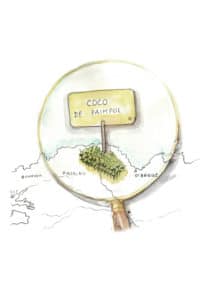 Named after Paimpol, the famous town in the Côtes d'Armor region in Brittany, the Coco de Paimpol arrived in France in the late 1920's from its native Argentina. The half-dry haricot bean quickly became a local Côtes d'Armor speciaIty. The beans have had their very own AOC since 1998 and their own AOP since 2009. Abundantly present on the market stalls from July to November, the Coco de Paimpol is making a strong comeback on fine dining tables. Its high protein content is just one of its many attractions.
Salad of Coco de Paimpol white beans
The white beans are easy to prepare – they require no advance soaking and cook very rapidly – and can be made in many different ways. Delicious in chilled salads with cherry tomato, red onion and fresh aromatic herbs. You can even add sardines.
For this lovely salad, I suggest a fresh white wine with smoothness on the attack and superb tension in the mouth, a Muscadet from the Goulaine cru communal, in particular the 2013 vintage made by Les Bêtes Curieuses. Its lively freshness stands up to the seasoning and the fatty nature of the sardine. This wine has spent five years on its lees, giving it ample time to 'fatten up' the mid-palate while retaining the Muscadet soul on the finish…
Coco de Paimpol white beans and fish
Coco de Paimpol goes beautifully with fish. As a matter of fact I have a very weak spot for loin fillet of codfish in a chorizo crust on a bed of coco beans with poultry juices. Here, the sauce and the beans enhance the fish. With this recipe, I recommend either a winy rosé, or a lip-smacking red with subtle tannic chewiness.
Looking at rosé wines, I heartily recommend the Tavel rosé 2018 Tête de Cuvée from the Château de Manissy, made with Grenache, Cinsault and Clairette (20 %). For a red wine, go for the 2018 Rosine from Domaine Stéphane Ogier, in the Côte Rôtie. This superb Syrah comes from the Bassenon hillsides in the village of Tupin. Very little extraction, great silkiness for this French wine where the spicy Syrah plays beautifully with the chorizo.
Simmered Cocos de Paimpol
Last but not least, Coco de Paimpol white beans simmered with sauté of lamb beg to go with a posh red. Here I suggest a great expression de Spanish Grenache from the Méntrida appellation, located in the norther part of the Castilla-La Mancha region of Spain. On the magnificent terroirs of the Sierra de Gredos, Daniel Landi has brought forth Grenache from old vines planted in the low density of 800 to 900 vines per hectare. His Las Uvas de la Ira cuvée is full of diffuse power, never heavy, juicy and seductive, a very gourmand red. The wine spends twelve months in barrels and is sheer pleasure to drink.
My advice: Serve in a Burgundy glass at 15°C to take full advantage of this wine.
La Revue du Vin de France juin 2021